The National Education Institute of Slovenia (NEIS) is a leading organisation in the field of education on a national level. It caters the needs of all teachers from preschool up to university level. Its main task is to empower teachers and other professionals in education by counselling, curriculum development, research, professional development activities, national and international projects and publications. Our main drive is to develop our projects together with teachers because we believe that the strength is in partnership, collaboration and learning from each other.

We are involved in several international projects dealing with inclusion, assessment, science, inquiry, languages, digital learning and professional learning of teachers and principals. According to the current situation in our country and beyond our main topic of interest is digital learning and supportive learning environment.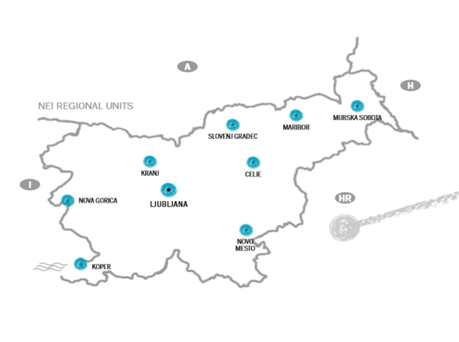 From March 2020 on, we have developed and delivered numerous courses, webinars, conferences and subject study groups to support teachers in times when most of the learning took place online. It has been a challenging period for us, for students, teachers and parents. Each of us had to overcome own limitations and fears to face new challenges. We got aware that we need to get new skills, new insights and that the leading principle of today is boundary crossing. We need to make steps into the unknown on a personal level, as citizens and as professionals.
Due to the increasing complexity of the educational environment, the need for inter-professional collaborative learning, in which teams of teachers from different disciplines or other professionals work together to achieve common goals, is increasingly emphasized. Inter-professional collaborative learning can be effectively achieved through networking between schools (inter-organizational cooperation), as well as within the school (among the subject groups…).
The PROMISE project deals with an interesting topic of how to tackle the dilemmas we are facing in complex circumstances in education. Teachers' stories – vignettes, which present the challenges they are facing on daily basis offer valuable material for discussion and reflection.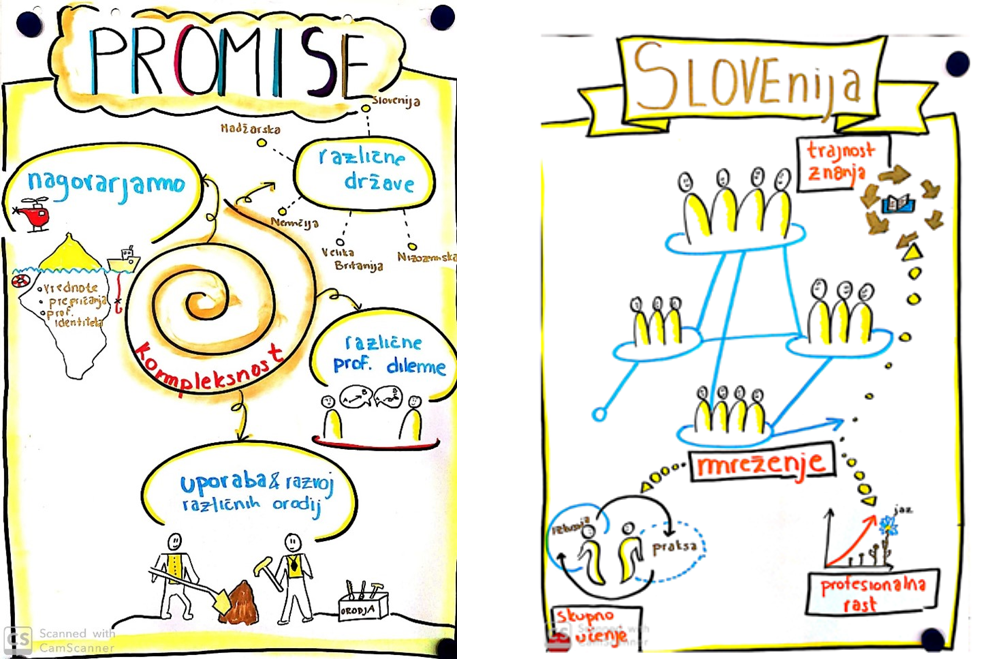 Our PROMISE team consists of two experts from the National Education Institute and 6 schools from different regions of Slovenia (4 primary and 2 secondary). Each school has invited a partner school to establish collaborating activities on a whole school level. We created a self-supportive model which would enable self-running networking and collaboration between schools. It was based on the principle give-and-take. The model assumes that in cooperation the exchange of practices, joint problem solving and mutual support will be established. We involved the school teams in the creation and try-out of vignettes they produced themselves. This activity took place on-line. The dilemmas they were discussing dealt with challenges they have been facing during the period of on-line teaching.
It is interesting to observe the dilemmas Slovenian teachers presented in their vignettes. They are mostly overlapping with the dilemmas of teaching profession all over Europe. We are hardly waiting for the learning event in March to take place, where teachers from different countries, various backgrounds and different stages of their careers will discuss their views upon professional challenges they are facing. It sounds promising, doesn't it?